Window curtain is the necessity of every house. These sheer curtains in Surrey Hills not only improve the look of the room but also help to block sunlight, dust and provide privacy to people at the home.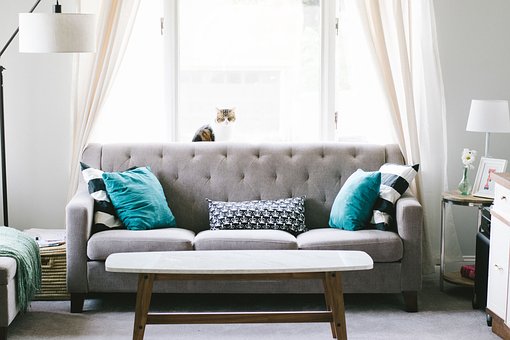 Today we will describe how to make a curtain at home.
Measuring the Window
First of all, the window has to be measured for which curtain will be made. It is always convenient to place a curtain rod on the top of the window. Curtain rod should be 4-5 inch over the window top. Then the rod should be attached with supports from two ends, so this support can bear the weight of the rod and in the end curtain. The selection of rod and supports must be done by keeping the weight and length of the curtain in mind.
Measuring the Fabric:
After fixing the rod over the top of the window. Place the measuring tape on the rod and stretch down till the bottom end of the window or floor. This is one's choice of how long they want to have their curtain. But ideally, it goes till floor otherwise it should be 5 inches more in-depth then window bottom end
Making curtain
Select fabric of your choice. Then place the fabric on the sewing table. First, hem sides then double fold the side for half of an inch. Sew the double fold preferably with the sewing machine. So that it can last longer. The same should be repeated for the bottom end of the fabric. Then Top end should be folded again but this time it will be 3-inch fold. After folding sew the hem sides. It will create a rod pocket in fabric. The rod will pass through this rod pocket.
Insert the rod between the fabric and fix the rod again on support.
So here we describe the simplest method of making curtains at home. If simple design and fabrics are used then curtains can easily be made at home but this job gets complex when the window size is large and fabric is too delicate to handle. Homemade curtains mostly have simpler fall whereas curtains can be hanged in many fashionable ways. But making curtains at home can seem good as a hobby, even kids can make curtains for their room along with parents.
This is also economical as replacing curtains after regular intervals turn out costly. One can try different looks and colors of their curtains by taking up this task at home. With little effort, one can get creative and experiment with different design and hanging patterns. But as we discussed we have observed that simple curtains can be made by little effort and also with the available tool at home. Many a time people repair or sew their damage curtains also to avoid external services and extra cost. Go right here to find out more details.